And only three days late...
Halloween 2006 a la the Alburger Family:
First the kids. Nick was the grim reaper in Kevin's Gene Simmons wig. Yes, my husband really does own a Gene Simmons wig. He's a fan.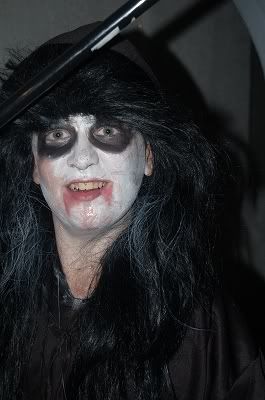 Adrienne's fairy costume ended looking a little like Tinkerbelle goes to Wall Street.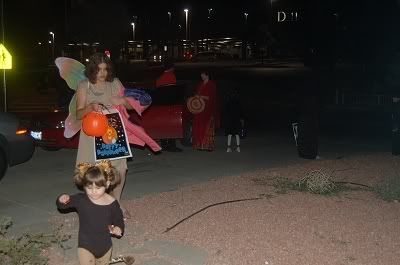 And Ruby was the sweetest little cheetah kittie you ever saw. I kept finding different pieces and parts of her costume here and there (the ears and tail at Party City, the tights on eBay, the leotard, a pair of shoe covers and a skirt at a thrift store) so none of the spots match. Which only added to the serious adorableness of my baby.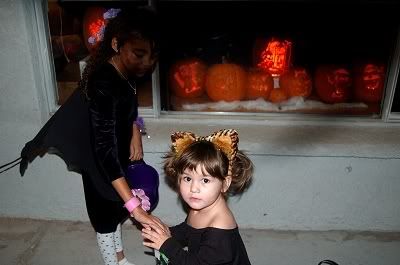 Kevin has a serious talent for pumpkin carving. We can always hear the kids coming up our walk saying "Wow...look at those!" Adrienne's learning, too, and showing a lot of promise.
Kevins pumpkins: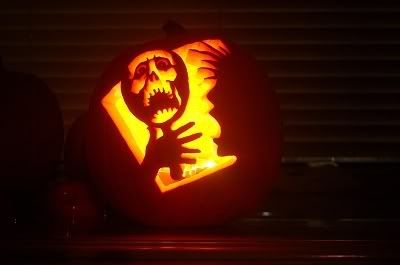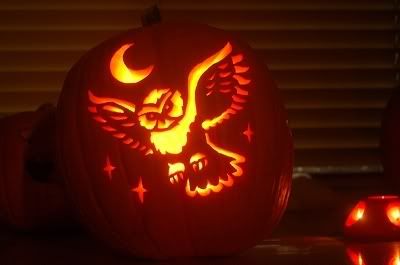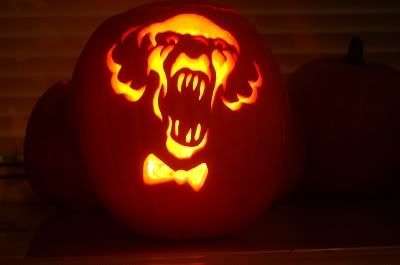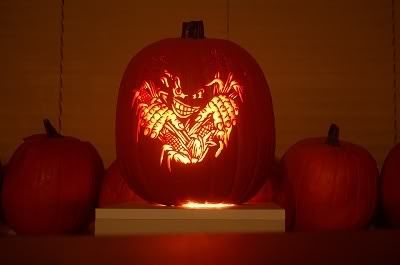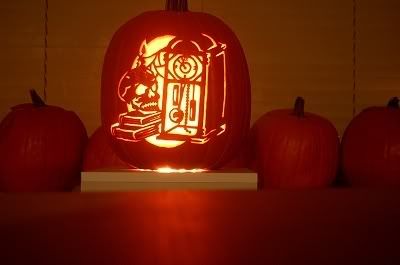 Adrienne's pumpkins: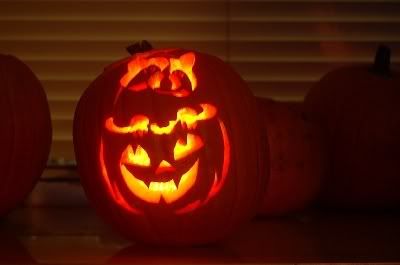 Nick's pumpkin: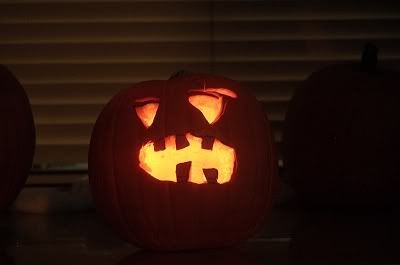 I have about the same level of patience for intricate squash art as Nick does. I'm the official cheerleader of Halloween. And the pumpkin seed maker.