Home Sweet Home
We drove home late-ish last night from Ely, floating on a Rocky Mountain High. Looking at the million stars and trying to figure out whether we can afford the $20,000 a year pay cut Kevin will take when we move there.
Yes, move there. He was offered a job, and we found our house. OUR house...it's perfect. I've looked at umpty million houses here in Vegas in the past year, and I've cried at what we can afford. I took one look at this house in Ely and was instantly in love. That feeling that I've been looking for here and haven't even come close to.
So anyway...we get home. And the gate and front door are both unlocked. The sliding back door is sitting completely out of it's track and sitting inside the house. (This is particularily scary, because the sliding glass door thing is in my novel.)
We were robbed.
The contents of both my and Kevin's night stands were dumped onto our bed. Door keys, two credit cards and our wedding rings were stolen out of a lock box. Kevin's Play Station and a few of Nick's games were taken, along with Kevin's video camera and my Canon Rebel. They dug through our collection of medications.
So. We are moving. With a little luck, we are moving October 1st. I'm waiting to hear from a lender today. Apparently, it's complicated to move out of town, if you don't have a bunch of money for the down on a house. If we can't buy immediately, I'll start a search for a rental house. But we are so fucking out of here.
Here's our house. It was built in 1930...2400 square feet, 5 bedrooms and three bathrooms. Pictures don't do the outside justice, because it needs to be painted (badly.) But it's a really lovely house.
Our house has two bedrooms upstairs, and a full basement with a den, three bedrooms, a bathroom and a laundry room. The basement is built into the side of the mountain.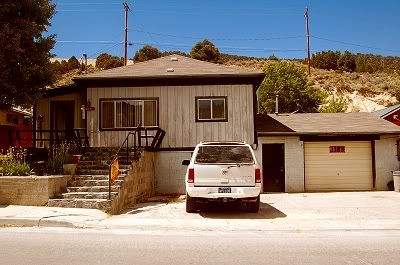 It has a gorgeous backyard. You'd have to live in Las Vegas to appreciate grass this green in August. Because the back of the house bucks up to the mountain, literally, the back of our yard IS the mountain.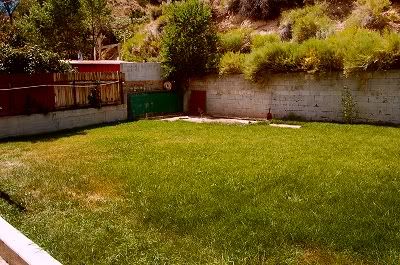 Something else you'd have to live in Las Vegas to appreciate is the view from our front door.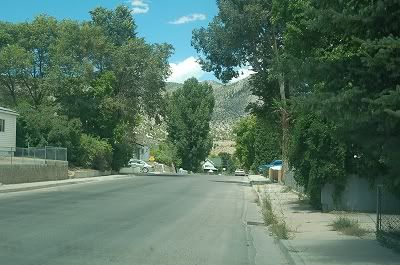 One of my favorite things about the house are the green slate front steps.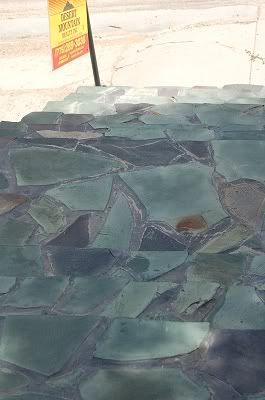 The kitchen is perfect. You can't tell really, but the little tiles on the counter are green.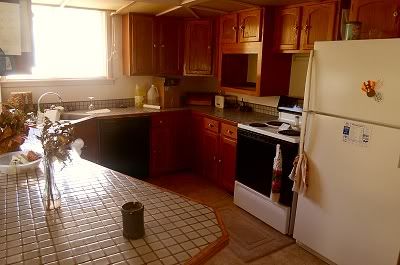 We'll have an actual woodburning stove! LMAO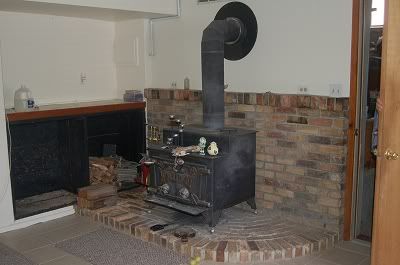 And...seeing as this IS the country...a cat skin hanging from the freaking front yard tree. (We may have to put it in the offer that this sucker is removed before we move in. Gross!)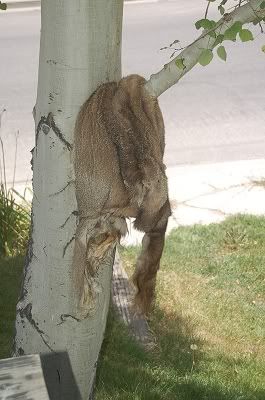 I have some hilarious pictures of Ely's brothels. I'm just not in the mood at the moment. But I'll post them next, I promise.